Rating:
5
out of
5
by
383
visitors
Rose coffee and cream part 1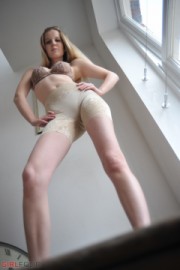 When I photograph a model like Rose its difficult to know when to stop. The looks and poses just keep on coming... One of my all time favourites is Rose.

This photo session revealed so many subtle looks and glances from Rose; and her body poses and ivory skin tones bathed in a subtle natural light worked really well... Hence; this is a 2 part set... Enjoy!
Rose coffee and cream part 1
Related