Rating:
4
out of
5
by
256
visitors
Sophia smith me and my calvin kleins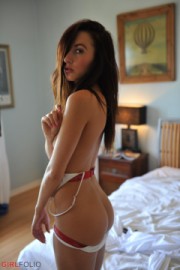 Still one of my all time favourite models and one of my favourite photo sets. The always excited Sophia models her favourite Calvin Klein undies.

Who says underwear has to be tiny; frilly and see through to be excited. Sophia knows exactly how to wear great knickers and still be provocative.... Thank you Sophia!
Sophia smith me and my calvin kleins
Related